Notice
C&C International Co., Ltd. Wins Most Outstanding Partner Award (ODM category) from AmorePacific
관리자
2020.12.18 21:23
Click : 485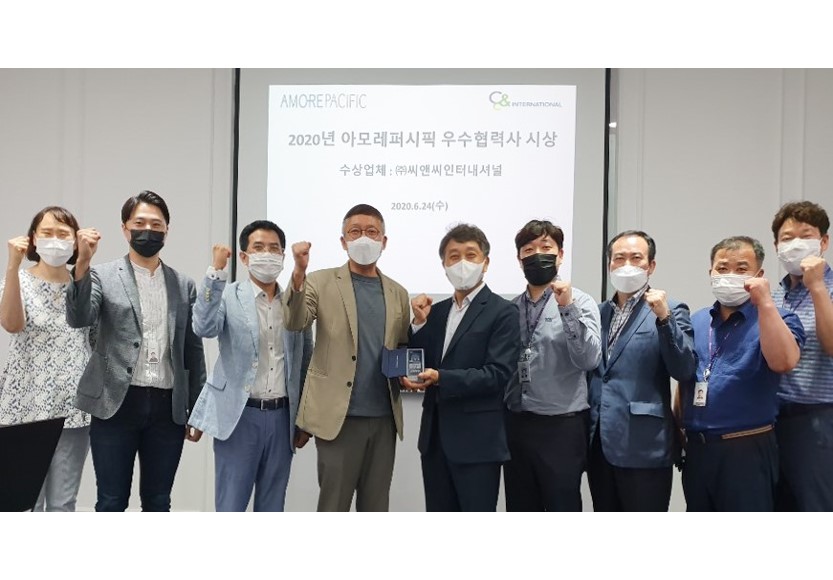 According to a press release on July 17, C&C International - a company specializing in color cosmetics - announced that it had won the Most Outstanding Partner Award (ODM category) from AmorePacific's 2020 Supply Chain Management (SCM) evaluation.

Since 2010, AmorePacific has been inviting its staff from the SCM division and employees at its raw materials, packaging materials, production, and logistics partners to its annual "General Meeting for Shared Growth with SCM Partners" event. This year, due to the ongoing impact of COVID-19, AmorePacific CEO Ahn Se-hong visited each award-winning partner to present their awards in person.
C&C International received high marks in all six evaluation categories, including quality, technology, and sustainability management, and won the Most Outstanding Partner Award in the ODM category.
C&C International CEO Eun Chul Bae said, "Credit goes to all of our employees and their relentless drive to develop the best point makeup and color makeup products on the market. This award is proof of C&C International's competitiveness in the color cosmetics field."
He added, "Even under such difficult circumstances presented by the COVID-19 pandemic, our second production plant, which has twice the capacity of our existing manufacturing base, is expected to open by the end of this year. In combination with our new production plant, we plan on advancing investment to secure suppliers in both Korea and abroad, and gain an edge over our competitors moving forward."
July 17, 2020 - Maeil Business Newspaper