Message from the CEO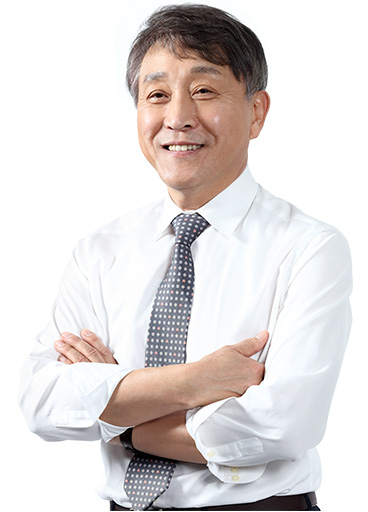 Thank you for visiting the official website of
C&C International.
Established in 1997, C&C International has enjoyed continued success for more than 20 years due in large part to the ongoing support and interest of our customers.
C&C International is making every effort to develop new technology and improve quality in its pursuit of making the world's best "point makeup" and color cosmetics products. As a small but strong company, C&C International is uniquely competitive thanks to its ability to respond rapidly to changes in market trends, and its aptitude in anticipating the types of products consumers will need in the future and planning the production process to release such products before competitors, and its capacity to develop proprietary source technologies based on various R&D projects and patents.
In 2012 and 2017, C&C International built new manufacturing plants and incorporated "smart factory" systems to boost production capacity and stabilize quality. In addition, C&C International has introduced various analysis and testing equipment to assure the quality of its products.
During its early days, C&C International exported most of its products to Asian countries such as Thailand, Taiwan, Malaysia, and Japan. Currently, however, C&C International has grown into a trusted supplier of major brands in Europe and North America, and it has ongoing business arrangements with prestige and mass brands all across the globe.
Moving forward, C&C International will continue to grow, rather than settling for the success it has enjoyed so far, until it grows into a valuable world-class company that blazes an unrivaled trial in the point makeup industry, and one that creates better beauty for its customers around the world.
Eun Chul Bae
CEO, C&C International Co., Ltd.